Like a blank canvas, the loft lends itself to the more creative type, and for many in Houston, their loft is a work of art itself. Whether buying or leasing, loft living has two main challenges: the first is arranging furnishings to create "rooms" within the loft as the traditional walls are not present. The second challenge is maximizing storage space, and many lofts lack closets and built in shelving.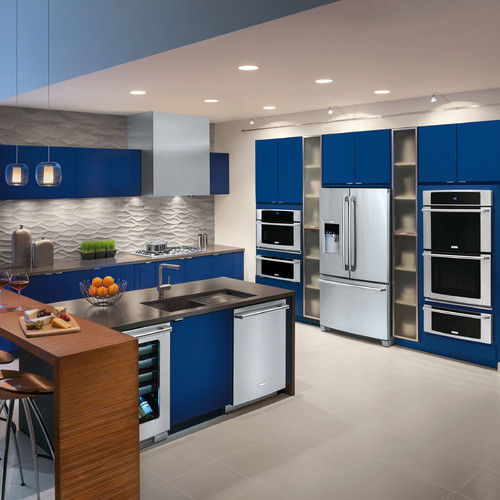 Houston lofts are available for lease or purchase, and range from the smallest 450 sq ft efficiency like those at 230 West Alabama, to the expansive penthouse lofts that rival a large single family home at 2727 Kirby. While most of the true historical Houston lofts are situated in Downtown buildings, there are lofts all over the Inner Loop, including Galleria lofts, Heights lofts, and EADO lofts (East of Downtown).
Hunting for the Best Houston Lofts?
A few things to keep in mind when searching through Houston lofts for rent or purchase:
1. How Much Space? Decide on a feasible square footage for your living situation. An efficiency is usually ideal for one tenant (around 450-650 sq ft), while some or the larger floor plans (700 sq ft and up) are suitable for two or more tenants. Depending on how much furniture you have (or in some cases, how many shoes and handbags you have) you may need more or less square footage. If you need an office space, workout space, etc. take that into account when deciding on square footage. Many Inner Loop Houston lofts offer virtual floorplans where you can place your furniture into the loft, which can take much of the guesswork out of determining loft size. This mid-rise luxury apartment property is near Hermann Park. It also provides great access to 288 to get to downtown Just cross over 288 to get to University of Houston in minutes.
2. Pick a 'Hood: Need a walkable Houston loft? Then a Midtown loft or Downtown loft might be the best choice for you if you want to stroll over to coffee and dining. Do you prefer being next to nightlife and running trails? Lofts near Washington Avenue or Memorial Drive could be a good fit. Gotta get your shopping fix? There are Houston's Galleria lofts that will allow you access to Texas' largest shopping mall a few minutes from your door.
3. Fit and Finish? Now that you have your desired size and location of your Houston loft for rent, start thinking of what finishes and amenities are important to you. Although most lofts come with all kitchen appliances, you will need to decide if the color of the appliances (stainless steel, black, white) are important. Some Houston lofts do not have washer and dryer (or connections) in unit, but only have central laundry, which is a dealbreaker for some. You should also consider if you are looking for more of a modern loft, or more of an industrial loft style, as the first will typically be more finished, while the second will have exposed concrete and ductwork.
Some Houston loft apartments will offer a full array of amenities like swimming pool, concierge service, fitness center and valet parking. Other Houston lofts will be more basic, with controlled access and parking. All Houston lofts will have A/C, though (whew!) even in the historical buildings. Make sure you check on the pet policy at the building, some will not allow larger pets, no matter how cute they are!
4. Set Your Budget (and Open Your Wallet): Lofts typically have no walls, industrial finishes, and very often smaller-sized closets, but with the demand for Houston lofts, one can expect to pay top dollar to rent or buy a loft. Share your budget with your ULR Realtor, and we will work are hardest to find an awesome loft that matches your needs, but keep an open mind and be willing to flex on a few things if needed. We can also help you understand the current real estate market for your desired loft based on size, neighborhood and required amenities so you can know what price point to expect in your rental or purchase search.
5. For Your Viewing Pleasure: With oversized windows and soaring ceilings, many Houston lofts offer amazing views of the Downtown skyline, Medical Center or Galleria lights. If a view is important, keep in mind that the better the view, the higher the price tag, so be prepared to shell out a little more if you want to enjoy the scenery from your living room.
One question we get asked quite frequently is whether it is better to buy or rent a Houston loft. There are pros and cons to buying and renting, and in the end it will come down to what works best for your personal situation: If you want to make some major cosmetic changes (construct walls, change flooring or cabinets) it is probably best to purchase your Houston loft. If you don't feel like dealing with the hassles of maintenance or working with the HOA, renting your Houston loft is better, but again, it really comes down to your personal preference.
Love what you see and ready to buy or lease a property in Houston of your own? Contact ULR to set up a complimentary consultation on what type of loft meets your needs! We match amazing clients with amazing properties, so let us find you your ideal Houston loft.