SPRING IS BACK, BACK AGAIN!
ULR APRIL NEWSLETTER
Houston welcomes back spring with the latest in ULR events, hot properties on the market and other hot Houston happenings here:
---
River Oaks Royalty
Live in in one of Houston's most prosperous areas, River Oaks! This 2 story penthouse, is 3,468 square feet of complete luxury with 20 foot ceilings, marble floors and stunning chandeliers. With your own private terrace you can unwind and enjoy a nice glass of wine while overlooking the River Oaks neighborhood. Or you can entertain family and friends with this spacious and open layout. The only problem is, they may never want to leave!
If you feel like getting out of the house, no worries, just take a short drive to Montrose or Midtown where there are plenty of places to meet new people or hang out with old ones. Don't feel like going too far? Take a walk to the the River Oaks Shopping Center where you'll find plenty of restaurants, shops and night life. Maybe you just want to hang out with nature and escape reality. That's fine, there is a ton of green space that's near you. Buffalo Bayou is right down the road with Eleanor Tinsley Park. Or drive on down to Memorial Park where you have a golf course, trails or the Houston Arboretum & Nature Center to explore. You will never feel an ounce of boredom while living here!
To see more pictures click here or to find out more information call Brittney Coyle.
---
Houston Happenings!
1. ART CAR FESTIVAL:
Date: April 8
Time: 2-4 pm

Location: Downtown

Route: Smith St. from Pease St. to Walker St., make a left turn at Walker St., and then a left onto Bagby St., ending at Lamar St.
Discover and celebrate the 250 artist (and possibly more) from around the nation to around the globe for the parade that has been going on in Houston for 30 years! You'll witness ordinary cars convert into one of a kind masterpieces. These cars are so cool, you'll be wondering where you can purchase one for yourself. The parade is free and you're more than welcome to bring chairs, snacks and drinks!
2. BARBECUE FESTIVAL
Date: April 9

Time: 1-4 pm

Location:

NRG Park, Gate 13|Lantern Point Drive @ Westridge St.
Admission: $50-$60 General, $100-$120 VIP
Website: https://houbbq.com/
Hey BBQ lovers, this one is for you! The 5th annual barbecue showdown is back and ready to start smokin. The best of the best from all around Houston is going to be here and you don't want to miss out on the tastiest brisket, ribs and sausage there ever was. Rain or shine, Killen's Barbecue, Tin Roof BBQ and Blood Bros. BBQ and many more will be here competing for the title, so be sure to grab your ticket.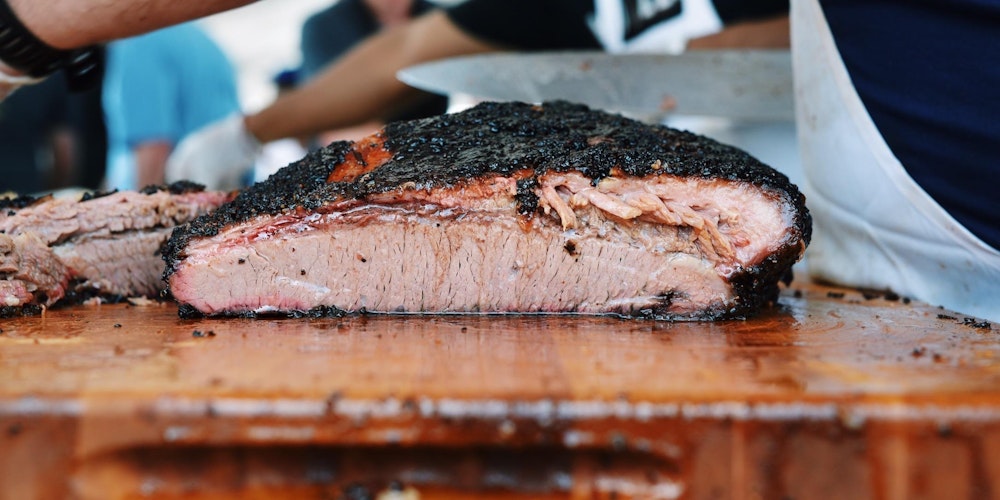 3. WORLDFEST: HOUSTON INTERNATIONAL FILM FESTIVAL
From: April 21 – April 30

(Recurring daily)

Location:

The AMC Studio 30 at Dunvale

Address:

2949 Dunvale Rd. Houston, TX 77063
Website: https://worldfest.org/
The festival that Steven Speilberg, Oliver Stone, George Lucas and David Lynch were discovered, not to mention many, many more great film artist. Featuring a variety of films, shorts, screenplays, TV commercials, music videos and documentaries, be one of the first to watch legends be born.
---
AGENT OF THE MONTH: JEREMIAH GOWEN
This month we are excited to feature Jeremiah Gowen as the ULR Agent of the Month, which works out perfectly because his birthday is on the 7th! Happy birthday love!
Fun and outgoing, Jeremiah has been apart of the ULR family since July of 2013 and couldn't imagine being anywhere else. This is home to him and loves everything that ULR is about and stands for.
Born in Kentucky, Jeremiah moved to Houston when he was 12, so he knows the ends and outs of Houston pretty well. His favorite part of Houston to sell to is inside the loop and near the Heights. And why wouldn't it be? All great things are inside the loop! However, he loves to explore and learn new up and coming areas around Houston, so he's not limited. To him, Houston is wonderful because there's so many activities to do year round! You can spend your days at the park, brewery's, or spend your day cheering on your favorite Houston sports team.
While he's not conquering the real estate world, Jeremiah loves to spend his time outdoors by the pool or traveling.
Want to learn more about Jeremiah? Visit his profile here!
---
HOME SWEET HOME
Get your cleaning supplies out, because it's that time of year! Wondering where to start? No worries, we got generated a little checklist for you. Happy Cleaning!
Music-because jamming your favorite tunes always makes things 10x better and more fun
Dishwasher-just because it cleans your dishes doesn't mean it doesn't need cleaning too
Fridge/Freezer-take this time to pull out old food that has been there for who knows how long
Closet-now that you don't have to worry about the winter, you can fold up those jackets and put them away
Washing Machine-yes, this needs cleaning too!
Patio Furniture-before you start inviting company, wipe down those chairs and wash the cushions
Dusting-baseboards, ceiling fans, blinds, behind furniture, dust bunnies live everywhere!
Windows-cleaning the inside and the outside can make a huge difference
Fire Safety-this is a great chance to switch out old batteries with new ones
---
BRUNCHIN'
Looking for a new place to get your brunch on, check out our blog 🙂
---
We hope you enjoyed this month's newsletter!
If you are looking to buy, sell, or lease, ULR Properties would love to help! Come visit us in our new office at 1925-B Richmond Ave (McDuffie & Richmond) or visit us online at www.ULRproperties.com